Tag Archives:
"Leap of Faith" (Not)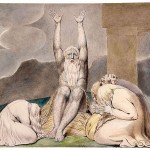 This gallery contains 1 photo.
When God wishes to increase our suffering he sends us theologians.
…
Read more
Ehrman, Crossley and the Resurrection
Recently I've been reading some material on the resurrection of Jesus by two biblical scholars, James Crossley and Bart Ehrman.[i] Both are sceptics and make many similar points in their attempts to argue that there are no good grounds for belief in the resurrection.
…
Read more