Tag Archives:
The Problem of Evil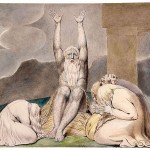 This gallery contains 1 photo.
When God wishes to increase our suffering he sends us theologians.
…
Read more
Sceptics (and Saints, if we are honest) often ask the question: why does a loving God allow suffering? If he was loving , the sceptic says, then he would NOT  allow people to suffer in this way; if this is your God then we can't believe in him.
…
Read more