Tag Archives:
Problem of Evil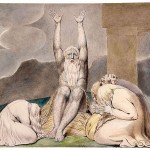 This gallery contains 1 photo.
When God wishes to increase our suffering he sends us theologians.
…
Read more
One   Some have argued that evil and suffering are logically incompatible with the existence of God. This argument can be set out quite simply:
i)   A wholly good being always eliminates evil as far as he can.
ii)  There are no limits to what an omnipotent and omniscient being can do.
…
Read more