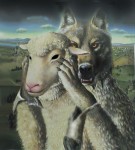 This gallery contains 3 photos.
"God has said,"Never will I leave you;  never will I forsake you." Hebrews 13 v 5
An unhealthy chain of thoughts can be caused when other Christians fail us.  This problem is particularly acute when Christian's we admire fail by making foolish or immoral decision.
…
Read more