Tag Archives:
Existential Reasons for Faith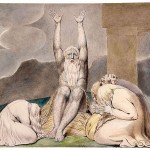 This gallery contains 1 photo.
When God wishes to increase our suffering he sends us theologians.
…
Read more
1) Various features of the universe constitute the evidence and the question is whether God's existence would help us make more sense of this evidence than alternative viewpoints. In particular, in comparing Christian theism with atheism, does the existence of God provide a better explanation of the evidence than the view that physical reality is all there is?
…
Read more