Progressives celebrated a long overdue win against the influential conservative intellectual Jordan Peterson after Comedy Central's "controversial" comedian Jim Jeffries shut  Peterson down in debate. Vice Media has an accurate, helpful summary of the discussion:
On a June 19 episode of The Jim Jefferies Show, in which he was the focus of the profile, Peterson was asked if he thinks "making people bake a cake for a gay wedding" was a good idea. Obviously, Peterson said that he did not think it was a good idea. Jefferies then asked if people should be able to deny making a cake for a black couple. Peterson again said they should be allowed to not make a cake for a black couple but added, "that doesn't mean it's right…"Following this, the Australian comedian…illustrated to the contentious University of Toronto psychology professor how the civil rights movement made our society better and then asked Peterson if he thought that it wasn't right. Peterson took a few seconds to consider this before admitting "maybe I was wrong about that."
Both men have substantial followings; I want to anger neither group. But the segment aired just makes the protagonists seem embarrassingly uninformed. We are in the wake of a controversial and much debated Supreme Court decision on this very issue. I would have expected a purveyor of "razor sharp social commentary"  and "the most influential public intellectual in the Western world right now" to have done a little light reading on religious liberty and freedom of conscience before offering opinions on the matter.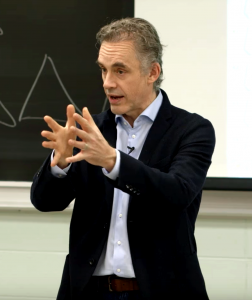 It's worth taking a moment to wonder if it is appropriate to compare a baker refusing to decorate a cake according to one couple's specification and the systematic, inescapable, intractable discrimination faced by blacks before the Civil Rights revolution; discrimination that was enforced both by the state and by violent vigilantes. Gay rights advocate John Corvino reminds us:
When civil rights laws were passed, discrimination against blacks was pervasive, state-sponsored and socially intractable….To treat the lesbian couple's situation as identical — and thus as obviously deserving of the same legal remedy — is to minimize our racist past and exaggerate L.G.B.T.-rights opponents' current strength.
Comparing religious liberty to the Jim Crow South helps no-one; shame on Jim Jeffries for doing so.
In any case, we would not support a law which allowed business owners to exclude a broad class of persons. If a person opens their place of business to everyone, then they have invited everyone to do business. Refusing service to someone on the basis of their sexual orientation, race, religion or gender would be arbitrary, malicious and wrong.
But we also believe that a Palestinian printer should not be compelled to produce leaflets which defend Israeli policy on the West bank; nor should a Muslim baker be compelled to write "Allah is not great" or paint an image of a Hindu deity on a cake.
This means that we need to offer members of religious communities (and others) a measure of protection. That protection needs to be applied on a case by case basis and  it must always be balanced against other rights. So we have consistently argued that a citizen should only be made exempt from legislation when that legislation dictates that he or she must act against a central aspect of their faith or world-view.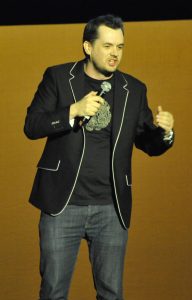 To be exempted, a claimant would need to demonstrate that legislation substantially burdens a sincerely held belief; but we would insist that sincerity is not sufficient. We would insist that the claimant show that the belief in question plays an important role in their religion, community or tradition. Finally, the state could compel citizens to go against their consciences if it proved that there was a clear, compelling need to do so.
Now, the government has a compelling interest to intervene if any subsection of society faces systematic and inescapable discrimination. So our proposals would not open the door to racial oppression. We would also add that the law need not tolerate behaviour which is wilfully absurd (so  Pastafarians need not apply) or which unduly restricts the freedom of others (no one should be intimidated into conforming with someone else's beliefs).
We want everyone to live at peace; but we will not resolve our culture wars by telling religious communities to keep all of their inconvenient beliefs locked away; no tradition, no set of beliefs and practices, can thrive in a closet. When we privatize religious belief we tell it that it does not belong in a civilised, modern society. Effectively, we discriminate against it: it is that simple and that wrong.
And it's a shame that Jordan Peterson didn't say so.
How had Jordan Peterson never heard this extremely basic counter argument to his position before pic.twitter.com/gTdLm166Hj

— PeterNorway (@classiclib3ral) June 21, 2018