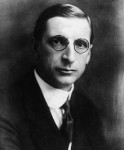 This gallery contains 2 photos.
Two of the more interesting responses to the referendum on abortion in the Republic of Ireland were published in the May 30th edition of the Belfast Telegraph.
One by Fr. Patrick McCafferty and the other by Alex Kane; and both, for different reasons, highlight the nature of the new society in Ireland, North and South.
…
Read more