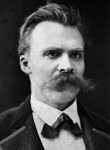 This gallery contains 3 photos.
The New Religion Fails to Understand the Implications of its Own 'gospel'. (And clings to meaning.)
The new religion speak a lot about unknowing; it speaks a lot about a lack of meaning; it speaks a lot about owning uncertainty and about accepting the death of our gods – but it clings to meaning.
…
Read more