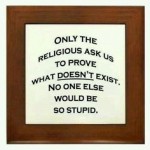 This gallery contains 1 photo.
The Presumption of Atheism
These arguments or objections to God are all associated with high profile atheists. They are also very popular among atheists and frequently crop up in discussions about God. Often though, they are not presented as arguments, but are simply presupposed by atheists and frequently asserted as though they were obvious truths.
…
Read more