"Stir up, we beseech thee, O Lord…"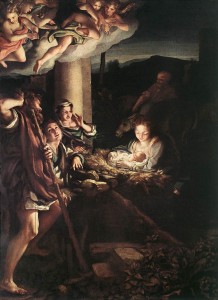 C. S. Lewis is a well known and much quoted Christian apologist, and rightly so; what may be less known, however, and what seems to be less quoted, is his poem, An Apologist's Evening Prayer :
From all my lame defeats and oh! much more
From all the victories that I seemed to score;
From cleverness shot forth on Thy behalf
At which, while angels weep, the audience laugh;
From all my proofs of Thy divinity,
Thou, who wouldst give no sign, deliver me.

Thoughts are but coins. Let me not trust, instead
of Thee, their thin-worn image of Thy head.
From all my thoughts,
even from my thoughts of Thee,
O thou fair Silence, fall, and set me free.
Lord of the narrow gate and the needle's eye,
Take from me all my trumpery lest I die.

C.S. Lewis, Poems (1964).
It is an important poem: taken as a whole it demonstrates that Lewis has grasped an aspect of apologetics that many of its contemporary advocates have forgotten or overlooked. Read correctly, I think, it provokes humility.
Apologetics is, of course, important; apologetics is encouraged in Scripture:
 But even if you should suffer for righteousness' sake, you will be blessed. Have no fear of them, nor be troubled, but in your hearts honour Christ the Lord as holy, always being prepared to make a defence to anyone who asks you for a reason for the hope that is in you; yet do it with gentleness and respect, having a good conscience, so that, when you are slandered, those who revile your good behaviour in Christ may be put to shame.1 Peter 3:14-16 (ESV)"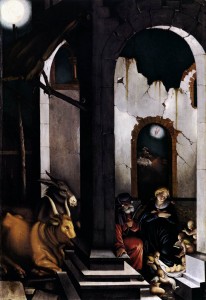 But we should be careful what we trust; or, more precisely, we should be careful in whom we trust – we must decide between ourselves and Christ the Lord. And I've got to thinking that apologetics requires humility and awe; and I'm wondering if I'm always rightly astonished at who God is and what He has done.  And so I propose a short Advent series which might, like Lewis's poem, encourage us to silent, humble reflection and awe. The words will not be mine, but will be the ancient words of the Church, both in Scripture and from outside it, and the first words are from the Book of Common Prayer.
This Sunday, 23rd November, is 'Stir Up Sunday', a term taken from the opening words of the collect for that given Sunday in the Book of Common Prayer of 1549.
Stir up, we beseech thee, O Lord, the wills of thy faithful people; that they, plenteously bringing forth the fruit of good works, may of thee be plenteously rewarded; through Jesus Christ our Lord. Amen."
It is the prayer of Saints and Sceptics that during this Advent season this may be true for ourselves, and all our readers.