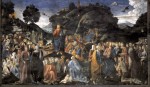 Reasons to Believe God, Meaning and the Gospel
Is it rational to believe in God and the Gospel?
Audio clip: Adobe Flash Player (version 9 or above) is required to play this audio clip. Download the latest version here. You also need to have JavaScript enabled in your browser.
Download Now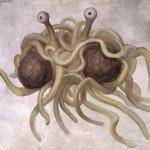 Is Believing in God Like Believing in Santa and Flying Spaghetti Monsters?
Is faith blind? Is there any evidence that God exists?
Audio clip: Adobe Flash Player (version 9 or above) is required to play this audio clip. Download the latest version here. You also need to have JavaScript enabled in your browser.
Download Now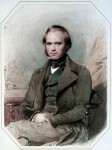 Can a Scientist Believe in God? Can Science Provide Evidence of God?
Audio clip: Adobe Flash Player (version 9 or above) is required to play this audio clip. Download the latest version here. You also need to have JavaScript enabled in your browser.
Download Now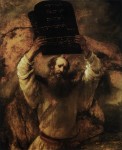 Can We Be Good Without God? 
Can we believe in good and evil if God does not exist? Can we have moral laws without a lawmaker?
Audio clip: Adobe Flash Player (version 9 or above) is required to play this audio clip. Download the latest version here. You also need to have JavaScript enabled in your browser.
Download Now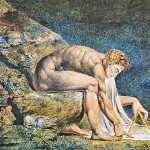 Does Our Universe Need a Designer? 
Does the universe look as if it has been designed? Who designed it?
Audio clip: Adobe Flash Player (version 9 or above) is required to play this audio clip. Download the latest version here. You also need to have JavaScript enabled in your browser.
Download Now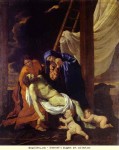 Does Suffering Prove That God Does Not Exist?
If God is all good and all powerful, why does he allow suffering?
Audio clip: Adobe Flash Player (version 9 or above) is required to play this audio clip. Download the latest version here. You also need to have JavaScript enabled in your browser.
Download Now
Can We Believe the Gospels?
There are very good reasons for believing that the portrait of Jesus in the Gospels is accurate.
Audio clip: Adobe Flash Player (version 9 or above) is required to play this audio clip. Download the latest version here. You also need to have JavaScript enabled in your browser.
Download Now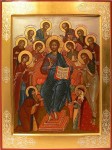 Is there Evidence for the Resurrection of Jesus?
We have excellent reasons to believe that Jesus really rose from the dead.
Audio clip: Adobe Flash Player (version 9 or above) is required to play this audio clip. Download the latest version here. You also need to have JavaScript enabled in your browser.
Download Now
What is God Like?
Before people say they don't believe in God, they had better make sure they know what the word "God" means
Audio clip: Adobe Flash Player (version 9 or above) is required to play this audio clip. Download the latest version here. You also need to have JavaScript enabled in your browser.
Download Now
Did Science Go to War With Christianity?
Contrary to popular belief, Galileo did not go to jail for criticising the Bible.
Audio clip: Adobe Flash Player (version 9 or above) is required to play this audio clip. Download the latest version here. You also need to have JavaScript enabled in your browser.
Download Now
Do Our Feelings Point Us to God? 
How our experiences and deepest needs point us towards God
Audio clip: Adobe Flash Player (version 9 or above) is required to play this audio clip. Download the latest version here. You also need to have JavaScript enabled in your browser.
Download Now
What Science Can't Do
Should we only believe what science teaches?
Audio clip: Adobe Flash Player (version 9 or above) is required to play this audio clip. Download the latest version here. You also need to have JavaScript enabled in your browser.
Download Now
Why Richard Dawkins Argument in "The God Delusion" Fails
This short talk provides a response to the Ultimate Boeing 747 Gambit or Argument from Improbability which Richard Dawkins claims is the central argument of his book The God Delusion.
Audio clip: Adobe Flash Player (version 9 or above) is required to play this audio clip. Download the latest version here. You also need to have JavaScript enabled in your browser.
Download Now